Here is the latest in our series of Tips and Tricks for iPhone users…By the way, most of these tricks will also work on your new iPad too.  If you take advantage of these Tips and Tricks, you can also save 15% now through Easter!   Visit iGearUSA and check out our new products. Please use Code: EASTER15
#1 If you have an iPhone 5, here is a cool camera tip.
Snap photos while shooting videos. You're using your iPhone 5 to film a magical moment, and you wish you could snap a photo at the same time. Don't stop recording! Just tap the camera button, which appears on-screen in addition to the shutter button as you film. You aren't using the iPhone's true photo sensor; you're getting the slightly less impressive video sensors instead, but the photos should still turn out pretty nicely. Note that this tip doesn't work on older iPhones.
Reverse panorama. While we're sharing tips that work only with certain iPhones, here's one that matters just to folks with the iPhone 4S or newer—that is, iPhones that support taking panoramic photos. Normally, the Camera app prompts you to take those photos from left to right. To reverse that, tap once on the panorama guide to flip it to the opposite side of your screen.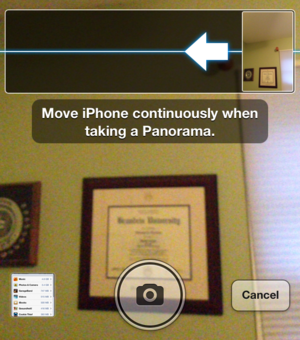 #2 Add PDF's to iBooks
Add PDFs from Safari to your iBooks or other apps. From a Mail message or a web page, touch and hold the PDF icon or link, then select "Open in iBooks."
#3 Unlearned words
The iPhone has the capability to learn new words if they are used often. But somehow, something went wrong somewhere — whenever I try to type "the", my iPhone auto-corrects it to "Tge" instead.
Unfortunately, there's no way to unlearn particular words. The dictionary can only be reset back to factory settings — it will wipe all learnt words and start from scratch. I figured that's not as bad as getting "Tge" every time. Here's how to do it:
Enter Settings
Hit General
Scroll down and tap on Reset
Tap "Reset Keyboard Dictionary"

5.  A warning will pop up to confirm the procedure. Hit "Reset Dictionary" if you're sure.
#4 Spread the word
Your iPhone or iPad can read to you. Enabling the Speak option makes it possible for your iOS device to read aloud any selectable text. Launch the Settings app, tap on General, and then choose Accessibility. Scroll down to Speak Selection, and tap to turn it on.
Now, go into any app where you can highlight text. Your options include Mail, Safari, Notes, and many others. Select some text, and you'll see a new option appear in the contextual menu (you may have to tap the right arrow to view more options). Tap theSpeak command, and your iOS device will start reading the text aloud.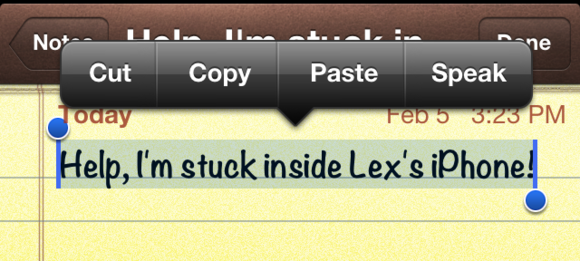 #5 Limit Advertising tracking.
If you're going to restrict your children's access, you might as well restrict what marketers can do too, right? Under General, tap onAbout, and then tap on Advertising way down at the bottom. On the screen that appears, you'll find two options. The first one, Limit Ad Tracking, provides an indicator to Internet advertisers that you don't want them to track which ads you've viewed and engaged with, so they can show you ads that they think may be better suited to you.
The second option on this screen is a button to reset your advertising identifier—a new creation of Apple's in iOS 6; it's meant to be an anonymized tracker that advertisers can use to recognize your interest when showing their ads in apps. Apple doesn't yet require that in-app ads use the identifier, but says that one day it will. If you start seeing in-app ads that seem to know you too well, you can reset your advertising identifier here to start from scratch.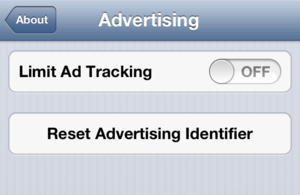 #6 Custom vibrations for text and ringtones for your iPhone.
Want to know who's calling you without ever taking your phone out of your pocket? Not only can you assign a custom ringtone or text tone to a contact, you can even give them a custom vibration pattern.
Open Phone or Contacts; select a contact, then tap the Edit button in the top right corner. Scroll down to find the ringtone field; below it is a vibration field. Tap that, and you'll see an assortment of built-in vibration patterns you can choose from. Further down, though, is the ability to add a custom pattern: Tap Create New Vibration, and you can just tap on the screen to create your own rhythm. When you're satisfied (tap the Playbutton to see what it will feel like), tapSave to set the pattern.
If that's not enough, go back to the contact record and also assign a custom vibration pattern for text messages.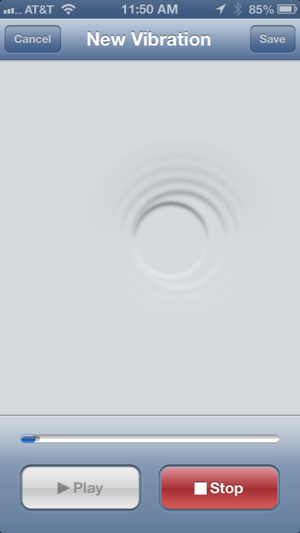 Do you have other tips for us to share? Send a note to us at info@igearusa.com.